Benefits that can only be offered at Bed & Brick Partners!
LEGOLAND® Korea Ticket Purchase
Great accessibility to LEGOLAND® Korea
Family-Friendly Hotel facilities
Family resort partners in Gangwon/Gyeonggi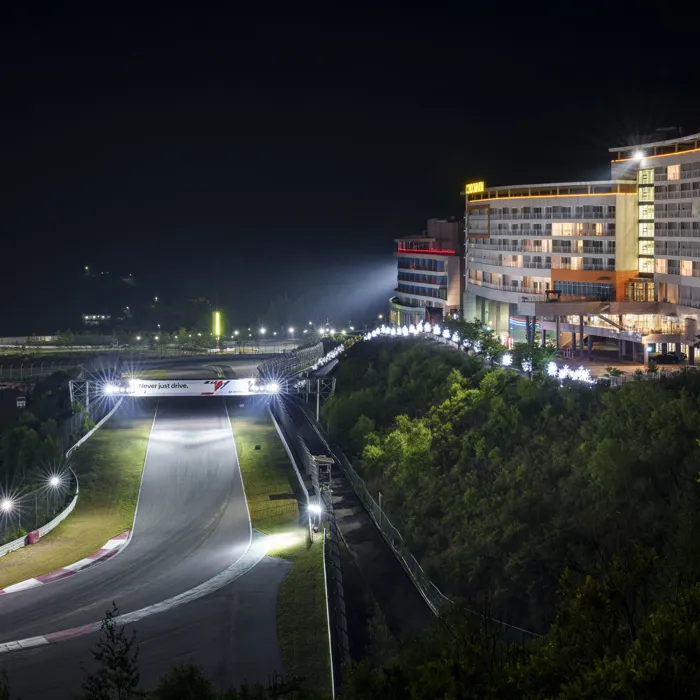 INJE SPEEDIUM(Circuit & Hotel Resort)
One-stop Auto Theme Park
HEALING SPACE where you can feel the atmosphere and cleanliness of nature with thrilling speed. INJE SPEEDIUM is first four-star graded hotel with a circuit view in Korea. It is also the beginning of a unique and dynamic journey with a circuit experience that the whole family can enjoy. You can enjoy the complex automobile culture space!
Inje Speedium Embraces the Fresh Wind of Gangwon-do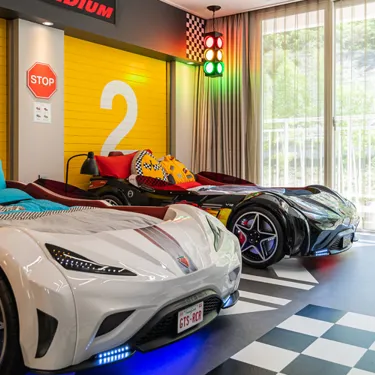 The Only Racing Hotel/Condo in Korea
The hotel and condominium, which capture the beauty of nature in Inje, Gangwon-do, not only have the identity of the racing stadium, but also have high-quality comfort at the same time.
Dynamic Speed Experience
The dream of all racers who love speed and adventure, the 3.908km circuit, where international competitions are held, allows ordinary people to safely enjoy racing, and various circuit experiences are…
A place where you can Enjoy the Circuit Race Course in a Panorama
Enjoy the roar and run of the car race like a panorama, and enjoy the feast and comfort of the taste where you can experience Eastern and Western food culture with live breakfast buffet and various…
Watch and Experience at the Same Time
It is optimized for educational purposes and hands-on trips such as Gangwon's first classic car museum, time gallery where you can get a glimpse of old traces, and free indoor playgrounds for guests.
The Closest and The Easiest access to LEGOLAND Korea Resort from downtown in Chuncheon
The Jackson 9s
You can stroll in the beautiful trails along with Euiam Lake, which is just 5 minutes away from the Jackson 9s hotel.
The hotel is fully furnished with nice, neat, and cozy rooms with a modern and refined exterior.
Just 1.9km away from LEGOLAND Korea Resort and 2.9km to Samaksan Cable car.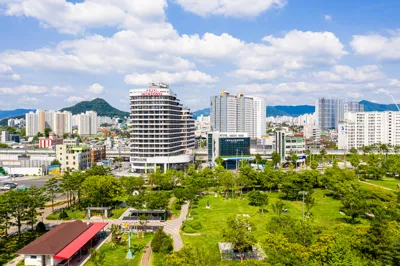 Services available at Jackson9s
Modern standard room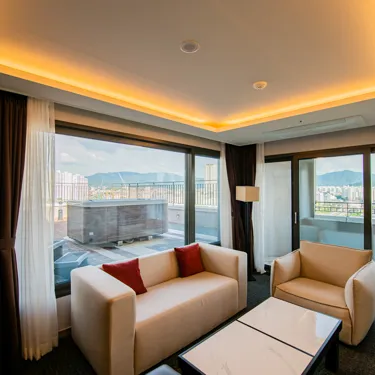 Jaccuzzi Suite room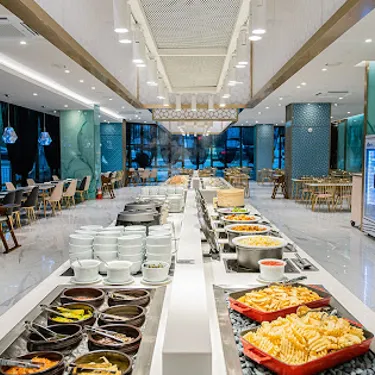 Premium dining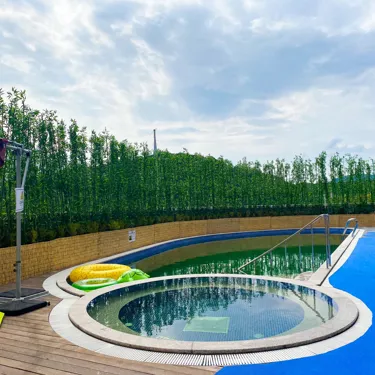 Sauna on the top
BRICKTASTIC FUN that you can have at LEGOLAND® Hotel