LEGOLAND® Korea Resort releases Christmas special daily ticket along with sweepstakes
Wednesday December 15th 2021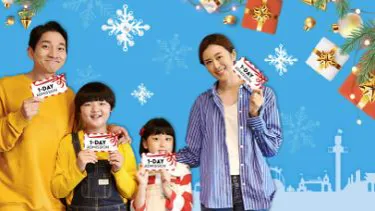 This is a daily ticket so called as 'open ticket,' which does not require customers to choose the visiting date in advance in the process of purchase. Customers who purchase this tickets can visit LEGOLAND Korea Resort by designating the date they want to visit through its 'Pre-Booking System' within the valid period from May 5, 2022 through December 31, 2022. Park non-operating days will automatically be excluded from the booking options. 
After purchasing the tickets, a reservation link will be sent via text message or e-mail, and they can finalize the reservations through the link. Once the reservations are completed, a QR code will be shared, which will then need to be shown at the entrance to LEGOLAND Korea Resort on the day of their visit. It is available at the official website of LEGOLAND Korea Resort and the price is KRW 50K for adults and teenagers (over 13), and KRW 40K for children (age 2-12) until the end of this year. The regular daily ticket will be also released and its price will be KRW 60K for adults/teenagers, and KRW 50K for kids. 
Meanwhile, Christmas special daily tickets is also available until December 25 at LEGO Road Show held in Starfield Ansung. There is a LEGOLAND event booth to be set up at the event hosted in line with Christmas holiday, with selling tickets and conducting various giveaway events.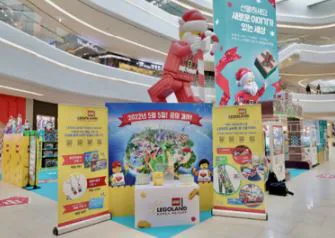 First, as an on-site purchase event, a total of 20 people who buy Christmas special daily ticket at the LEGOLAND booth will be given a key ring of a LEGOLAND mascot on a first-come-first-served basis daily. In addition, for those who purchase annual passes, which has gained huge popularity since its launch last month, a sweepstake event ticket to provide the chance to get a LEGO set will be offered. 
In addition, the LEGOLAND event booth will also hold a lucky draw event for anyone to participate in. Once participants follow the official Instagram, YouTube, and Kakao Talk channels of LEGOLAND Korea Resort, and apply for the event, there will be a chance to win 5 invitation to visit LEGOLAND with family (up to 4) during 'preview' period before the official grand opening next year. 
Meanwhile, LEGOLAND Korea Resort which is being constructed on Chuncheon city's beautiful island of Jungdo, will be the first LEGOLAND to be built on an island and is expected to be one of the most scenic theme parks to date. Both the LEGOLAND Park, which is in its final stages of construction, and the LEGOLAND Hotel which started construction last February, will be open next year.   
Further details can be found on the official website and social media channels. 
LEGOLAND® Korea Resort Official Website: www.LEGOLAND.kr 
LEGOLAND® Korea Resort Official Social Media Channels: