Date: 2023/3/1 00:00 ~ 02:00
Location: LEGOLAND® KOREA RESORT BIG SHOP
LEGO® 💜 is Coming!
The Fastest Way
to Get LEGO® BTS Dynamite
The Fastest Way to Get
LEGO® IDEAS BTS Dynamite


The waiting list operates on a first-come, first-served basis between the hours of 17:00 and 23:00.



If you join the first row of the queue, a member of staff will direct you.



Only one customer can enter per waiting ticket, and all customers who want to join the queue must obtain a waiting ticket.



Once you have received your waiting ticket, you can move around freely until 23:00.



At 23:00, customers with waiting tickets can line up according to their allocated number.



* Please note that customers who arrive after 23:40, even if they have a waiting ticket, will not be able to join the queue.

* If you need to leave the queue for any reason, please ask for understanding from the customers in front and behind you.

* Restroom facilities are located before the park gate.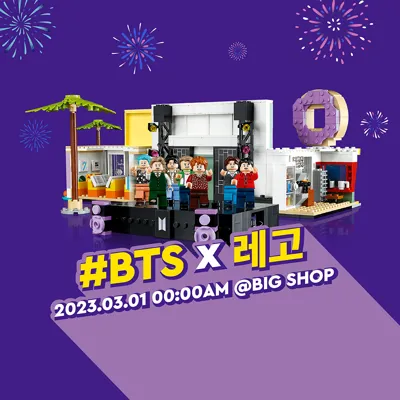 #BTS x 레고
---
🕛2023/03/01 00:00 ~ 02:00🕐
LEGOLAND® KOREA RESORT BIG SHOP
will be opened on March 1st, 00:00AM~02:00AM
---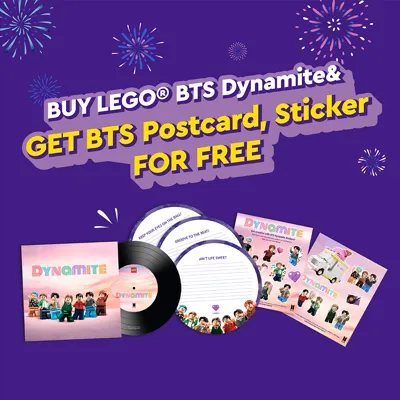 Who will be the first
to get LEGO® BTS Dynamite?

+
Buy LEGO® BTS Dynamite 
& GET BTS Postcard, Sticker FOR FREE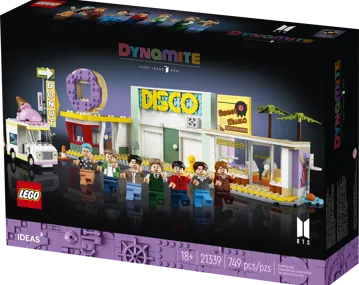 LEGO® IDEAS BTS Dynamite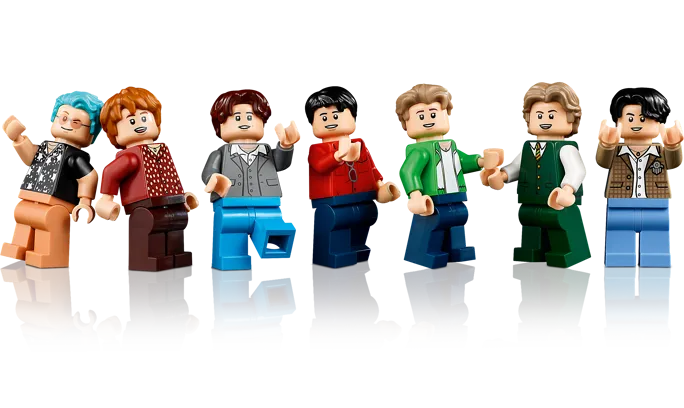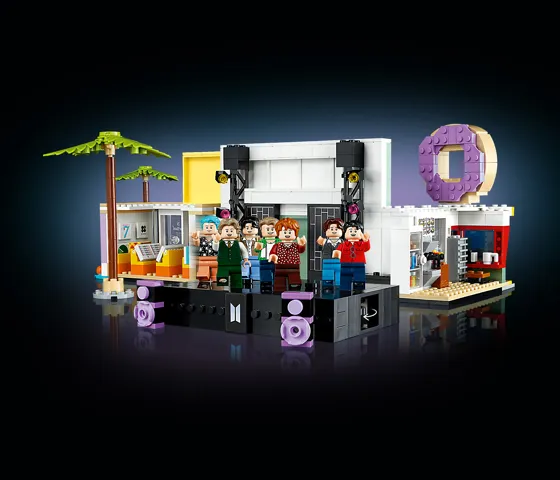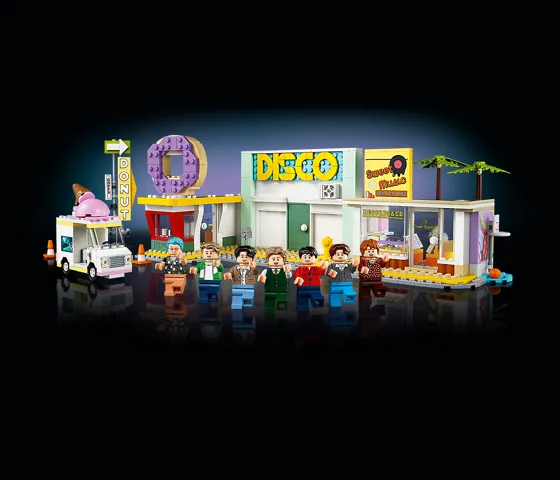 FAQ
Until March 15th, 2023, parking is free at LEGOLAND® parking lot, located just after crossing the
Chuncheon Bridge. If you visit the BIG Shop at LEGOLAND® Korea Resort on March 1st, 2023 (Wednesday),
parking at LEGOLAND® parking lot is free until BIG Shop closes.
Please note that LEGOLAND® Hotel parking lot is only for hotel guests and cannot be used by Park visitors.
* Click here to see details for Parking & Directions. 
All LEGO® sets will be sold on a first-come, first-served basis. Stock is subject to availability and restrictions on individual transactions may apply in the event of shortages.
There will not be any separate special event at LEGOLAND® Korea Resort.
From 17:00 on February 28th, you can wait in line from the Park's main gate. Depending on the level of congestion on site, you may be asked to queue with numbered tickets. Please follow the safety guidance of our Model Citizens (staffs) on site.
Please ask the people in front of and behind you for their understanding when using the restroom. For everyone's safety and queuing etiquette, you cannot stand in line for someone else or cut in line. Thank you.
Hotel guests can also use the BIG Shop but need to queue outside the Park's main gate. This queue will start from 17:00 on February 28th.
This midnight opening of BIG Shop will be a sales event prepared for the residents in the area and everyone is welcome to visit and enjoy. We ask for your understanding that for the convenience of hotel guests staying at LEGOLAND® hotel, BIG Shop guests' entrance to LEGOLAND® Hotel from inside the Park will not be possible.