Happy Birthday LEGOLAND®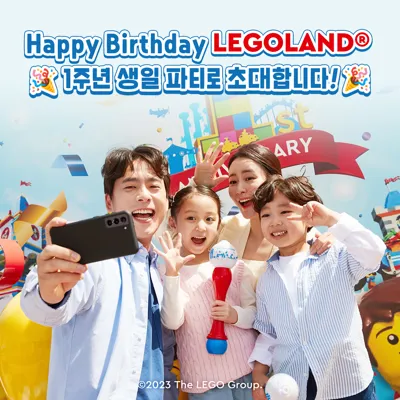 ---
Build BRICKTASTIC family moments
at LEGOLAND® Korea Resort this Spring!
---
* Operation schedule for events are subject to change without notice depending on the situation on the site.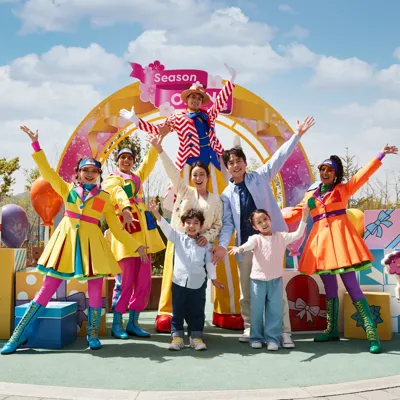 Open LEGOLAND®
Will I be the first one to open the LEGOLAND® gate? Park opening show at LEGOLAND® Korea Resort! Become the star of LEGOLAND® today! Let's all move to the LEGOLAND® dance and push the lever hard to open the Park gate wide open!
[Event Expired] ⭐️ Follow LEGOLAND® Korea Resort Kakao Plus Friend Channel and Get a Free Gift(4/28~5/7, Weekdays ~3pm, Weekends ~1pm)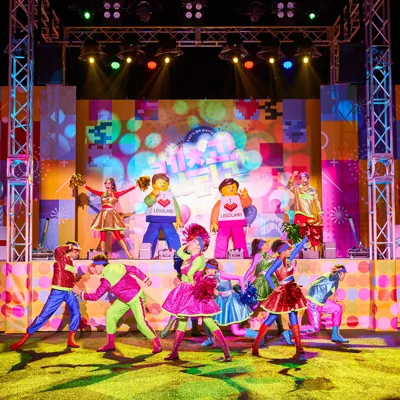 Let's Go Party Go!
All friends have gathered to celebrate Mike and Amy's birthday party! Groove to upbeat music! Shall we start? Show your moves! Follow our moves and let's have fun celebrating 1st anniversary of LEGOLAND®!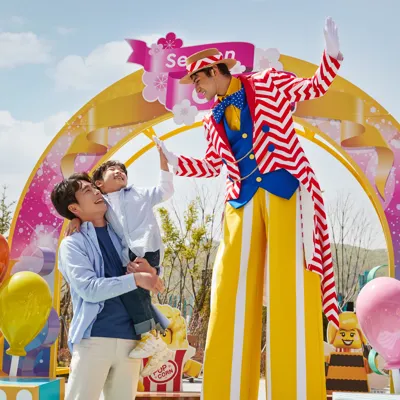 Friends at LEGOLAND®
Create unforgettable memories with our fairy friends who came to celebrate 1st anniversary of LEGOLAND® Korea!

| LEGOLAND® Long Legged Friends
| LEGOLAND® Fairy Friends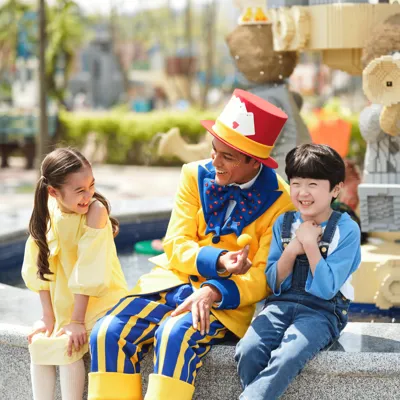 Street Magician
Street magic performance by a magician!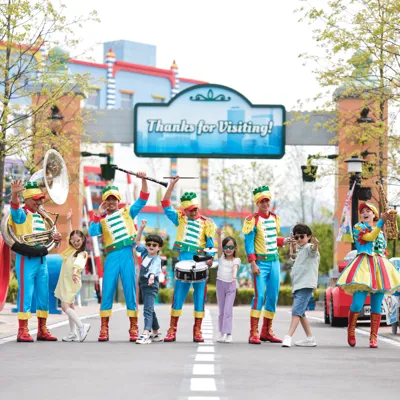 Brass Band
Exciting LIVE music by LEGOLAND® brass band!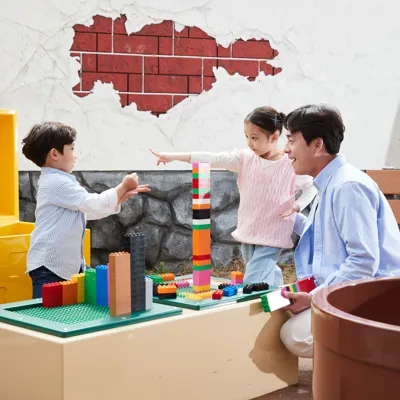 Today's Winner of LEGOLAND® Games
Exciting party for the whole family to take part! Rock-Paper-Scissors+Dance, Hullahoop, and Korea traditional Game Jaegichagi! Every Saturdays and Sundays, come and join us to become the winner of LEGOLAND® games!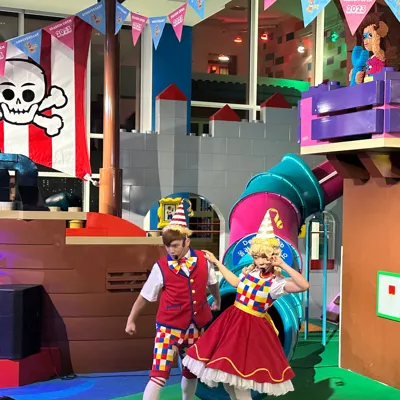 LEGOLAND® Hotel-HAPPY HAPPY BIRTHDAY!
Exciting dance party for hotel guests only! Tourist Tom came to LEGOLAND® all the way from New York to celebrate our birthday party! Let's all enjoy the birthday party by following the exciting moves!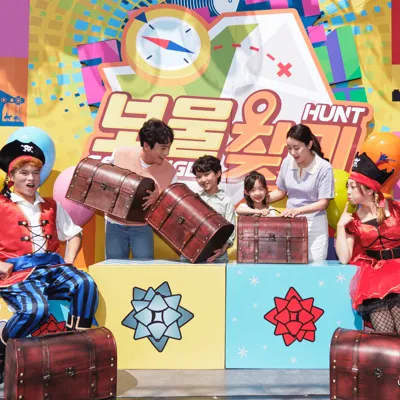 [Event Expired] LEGOLAND® Treasure Hunt
Find the Keys to open 5 Treasure Boxes! Guess What's inside the Treasure Box!
🗝 2023. 05. 05 ~ 07 (3 Days)
🗝 14:00~ (Event for 1 hour, Once a Day)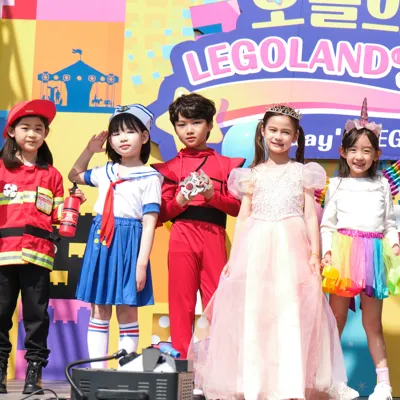 [Event Expired] Today's LEGOLAND® Star
Inviting all princesses and princes to the first birthday party of LEGOLAND® Korea Resort! Show off your amazing outfit and become the LEGOLAND® Star today!
* This event may be canceled without prior notice due to low participation rate and bad weather with less than 10 participants.
🌸Get Your Tickets NOW!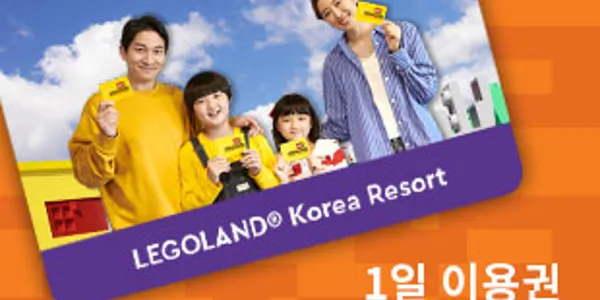 1 Day Admission Ticket (Dated)
Save by purchasing online (Front Gate: Adult ₩60,000, Child ₩ 50,000)
Ticket prices based on specific dates chosen at the time of purchase
Children 12 years old or younger MUST be accompanied by a guardian aged 16 years old or older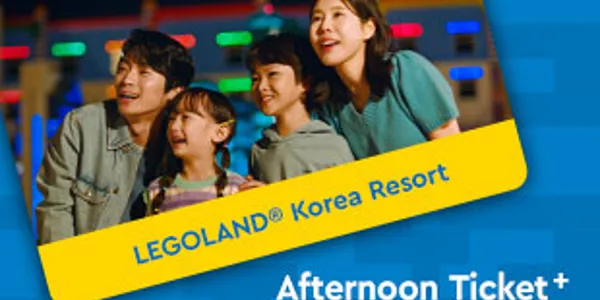 Afternoon Ticket+ (4/28~10/29)
Same price applies for both adults and kids
Guardians must accompany kids below the age of 10
As of the admission date, free admission for toddlers below 2 years old (24 months or younger) 
Parking is not included
Please present your digital ticket (e-ticket/barcode/QR code) at the entrance for admission 
Standard + Gold + Platinum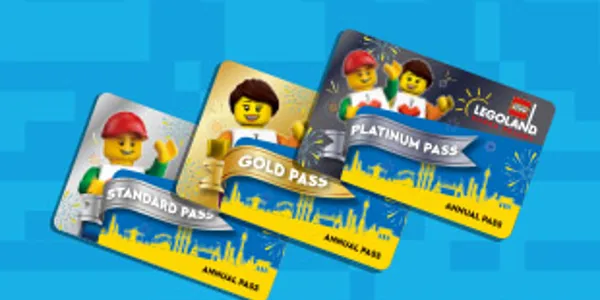 Standard + Gold + Platinum
Annual Pass
FInd out Best Annual Pass that suits your family trip style!
LEGOLAND® Starry Night & Fireworks Finale
Enjoy the Night View & Play on and on after the Sunset! (4/28~10/29)