The Procesure we have for our guest safety!
For your safety, LEGOLAND® Korea Resort monitors the entire area 24 hours a day and proceeds with the petrol. Also, we provide safety training for customers to all employees. We will always keep security up to date and work closely with the police, fire departments, and other public institutions to prevent accidents.
LEGOLAND® Korea Resort's security team is with you to continuously communicate on security issues with specialized forces and public institutions to create a safe park.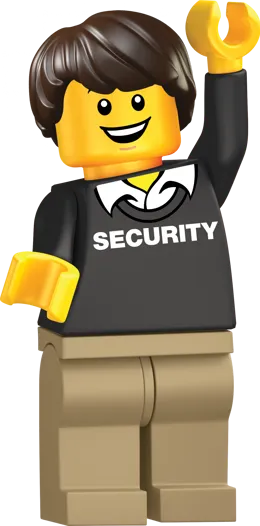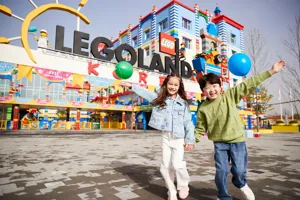 Access procedure
As part of security activities for the safety of customers and employees, security searches (Metal detectors, Bag checks, and Prohibited items check) will be conducted before entering.
On the day of your visit, we kindly ask you to consider the security search time and for your active cooperation.

*In some cases, you may see additional security measures including walkthrough security arches or wand metal detectors.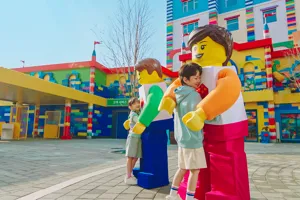 Prohibited items
To make your visit as safe, secure and enjoyable as possible, Bags and belongings will be searched before being allowed in. This is to ensure prohibited items are not brought into LEGOLAND Korea Resort.
We also carry out enhanced searches where you will be asked to remove all items from your pocket and place them in the trays provided. You will then be screened by one of the team.
*If any prohibited items are found during the inspection, we ask for personal storage outside of the Park. If it is difficult to keep it privately other than a park area, we may ask you to dispose of it at the entrance, so please understand in advance.

Below is guidance on what cannot be brought into LEGOLAND Korea Resort. Please be aware this list is not exhaustive and is subject to change.
Pets(except guide and assistance dogs for visually impaired and reduced mobility guests)
Any item deemed to be a weapon
Fireworks and/or smoke bombs
Noise Makers (Sirens, Loudspeakers, Personal Bluetooth Speakers, etc.)
Glass bottles containers (baby food containers allowed)
Liquor
Flammable chemicals or drugs
Bicycle, Scooters, Kickboards, Electric kickboards, Inline Skate, Skateboards, Rollerblades
Drones