COMING 2022! • Over 40 rides, shows & attractions • Located in Chuncheon, Gangwon Province
COMING 2022! • Over 40 rides, shows & attractions • Located in Chuncheon, Gangwon Province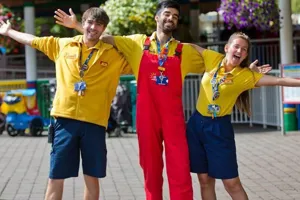 JOBS
Can you imagine a more exciting place to work? Across the Resort we have fantastic LEGO themed Hotels, rides and attractions, food and drinks units and retail stores – welcome to a world of opportunity!
Whether you join us on a seasonal basis or for a long-term career we can guarantee you a completely unique working experience within a fantastic team environment.
If you are interested in finding the perfect match for you, please contact us to LLK.Recruit@LEGOLAND.com.