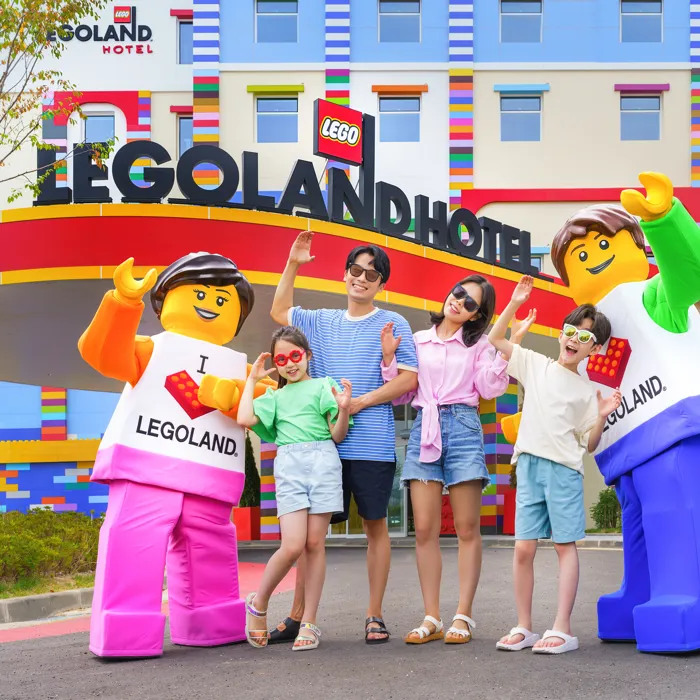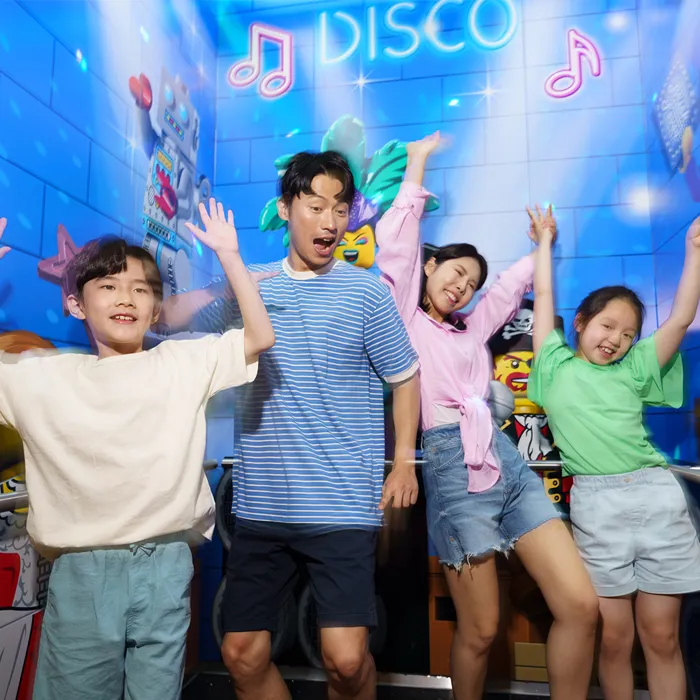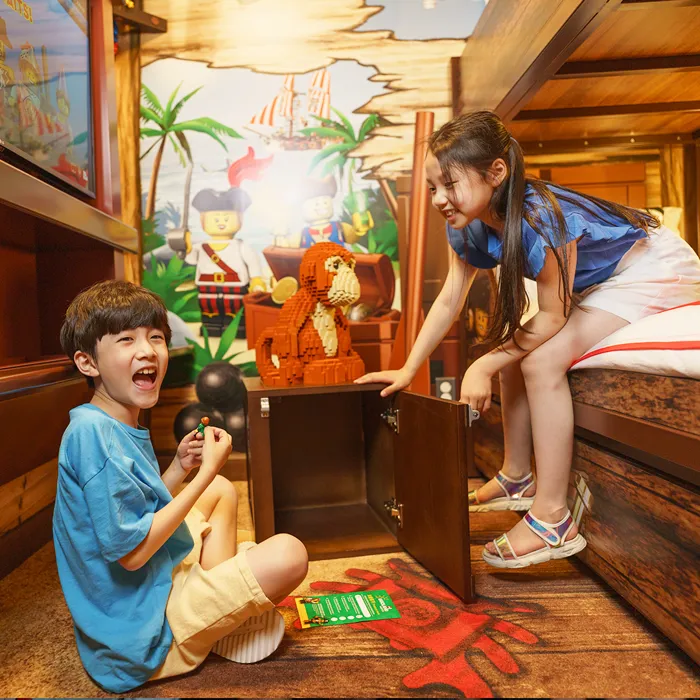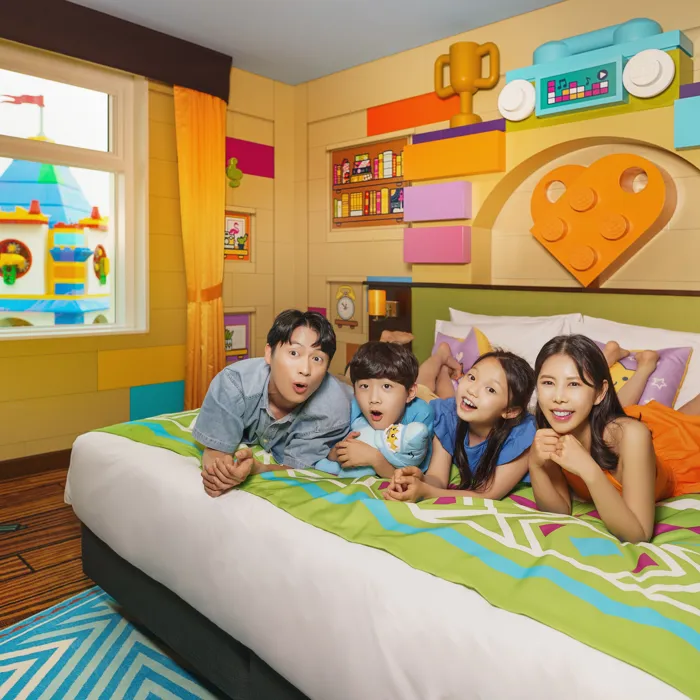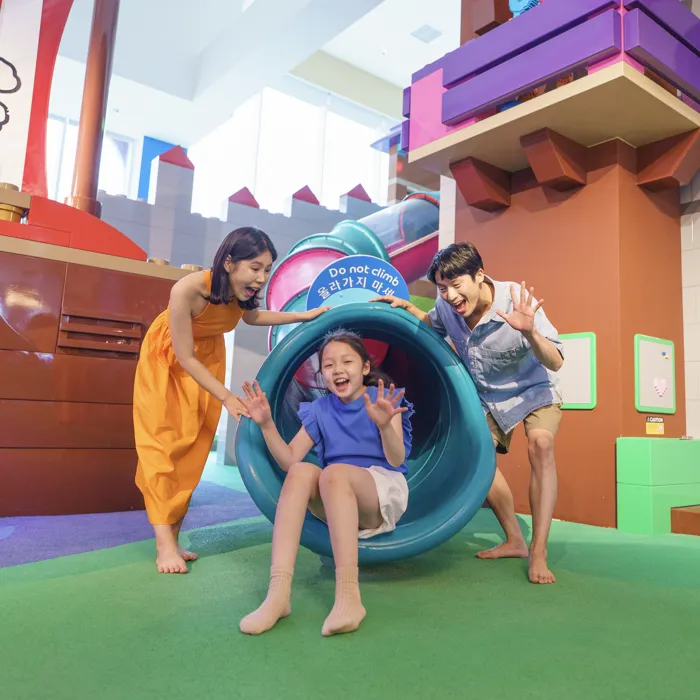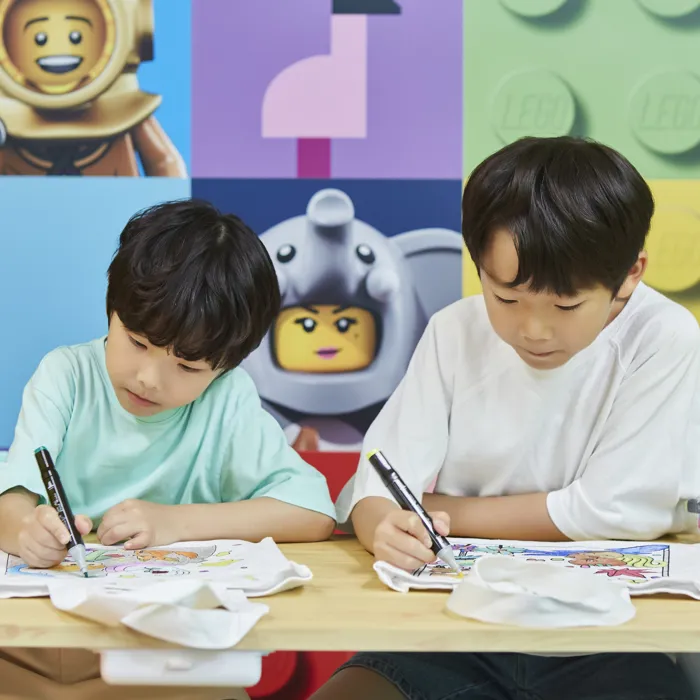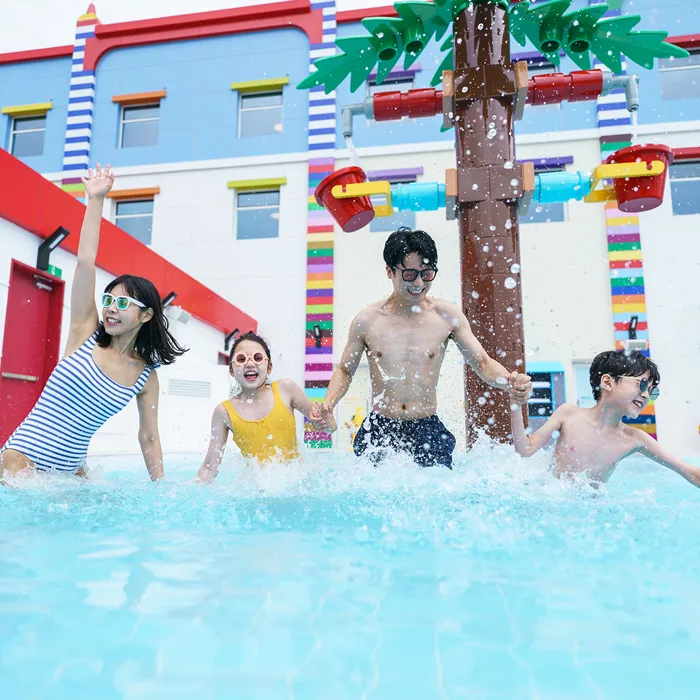 WHY STAY AT LEGOLAND® HOTEL?
Make your trip unforgettable by venturing the LEGOLAND® Korea Park in the day time
and continue the journey onwards at LEGOLAND® Hotel in the night!
The first and only LEGO® themed rooms in Korea!
LEGO® brick-decorated rooms and entertainment will present a different family time from the Park!
⭐️ All LEGOLAND® Hotel guests has the benefit to enjoy early access to the park for 30 minutes after the park opening.
* Must show Hotel Guest Stamp or Room Key
※ Early access benefits are only available for 30 minutes after park opening and may be closed earlier without prior notice when queue is expected to be more than 30 minutes.


LEGOLAND® Hotel is open 24 hours every day regardless of the Park's winter maintenance period.
'LEGO® Creative Workshop' offers LEGO® build and experience programs tailored to different age groups.
Explore 'Adventure Playground', a fun-filled playground for children, 'Waterplay' zone for a water splash battle, at 'Kids Ground', you can enjoy exclusive activity programs only for hotel guests.
We offer a variety of programs and LEGO® experiences for the whole family, including performances and events that offer endless fun every season!
Let me introduce 4 types of LEGO® themed rooms!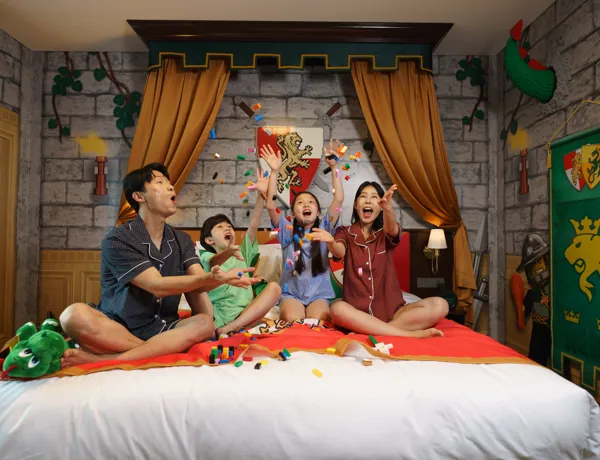 Kingdom Themed Rooms
Whether you are a king or queen, prince or princess, this room will provide royal comfort and fun.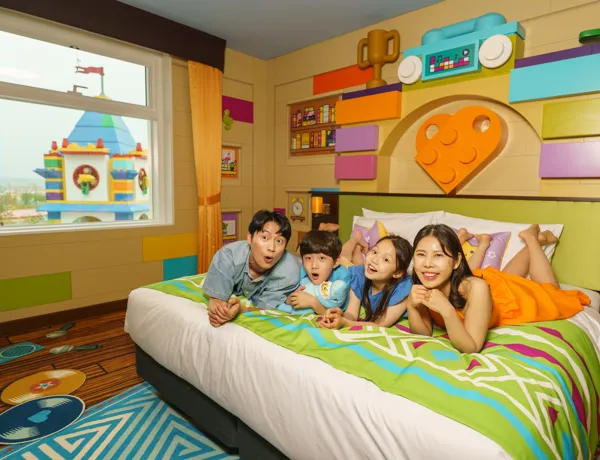 LEGO® Friends Themed Rooms
Endless fun awaits with LEGO® Friends for the ultimate sleepover!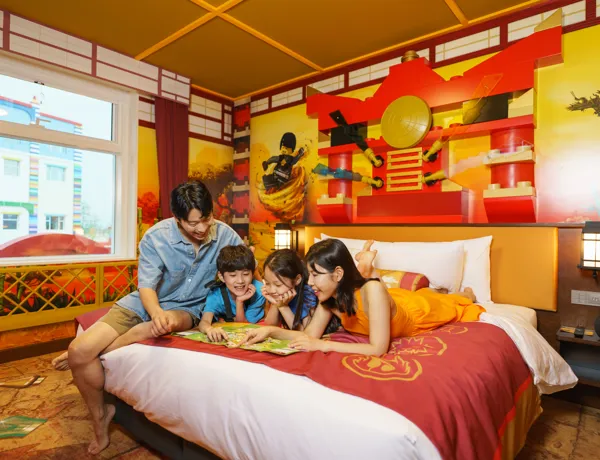 LEGO® NINJAGO® Themed Rooms
Enter the LEGO® NINJAGO® universe to master the elements, relax in your lavish suite and sleep like a victorious ninja.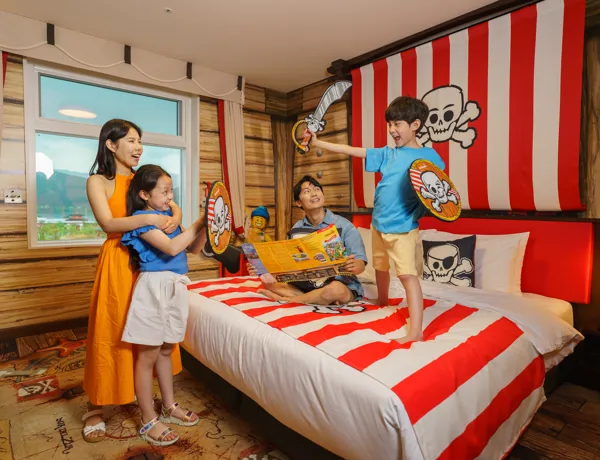 Pirate Themed Rooms
Argh, Matey! Here is a room filled with the treasures of a high sea adventure.
All rooms include:
King bed in the adult sleeping area
Kids' own sleeping area with bunk bed, pull out trundle bed and entertainment unit
Welcome Treasure Hunt with LEGO® prize
LEGO bricks to build with during your stay
2 high-definition flat panel TV's
Air conditioning
Mini-fridge 
Wi-Fi access
Hairdryer
Toiletries (Some additional toiletries requested may be charged for fee.) 
In-room safe
Meet Official Bed & Brick Partners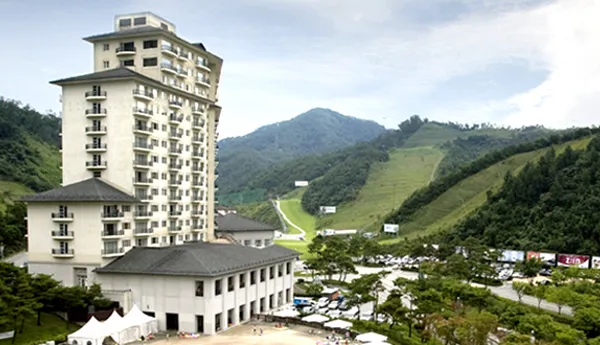 BRICKTASTIC FUN that you can have at LEGOLAND® Hotel