Yum! Yum!
Dining at LEGOLAND® Hotel
If you're for a great STAYCATION, you can't leave out a delicious meal, am I right?
You were already surprised by the awesome park experience? and Got surprised again by LEGO-themed room? You know what? The surprise isn't over yet! 
Don't miss the wonderful hotel meal prepared by the best chefs in Korea!
Bricktastic Meal at LEGOLAND® Hotel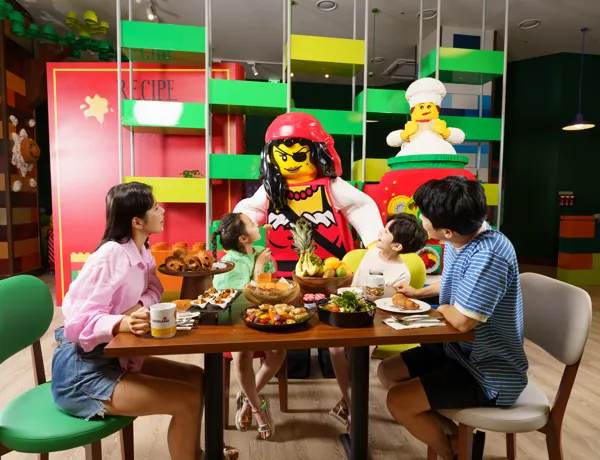 Bricks Family Restaurant
Let me introduce a splendid restaurant surrounded by LEGO®! It's family-friendly Dining where you can enjoy a variety of dishes from Western to Asian! There is no time for hesitation! Hurry up!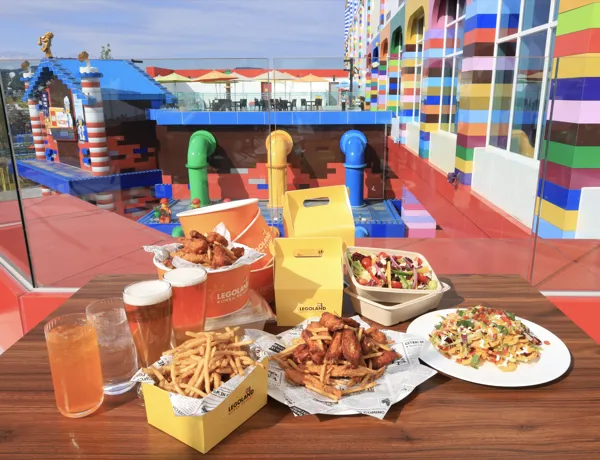 Grab&Go
Enjoy our Bricks Family menu at your room! 5 Menus ; ① Chicken & Beer Set ② Chicken Baket & Fried Potato ③ Fried Potato ④ Chicken Salad with Balsamic Dressing ⑤ Taco Salad. Only Available for hotel guests after check-in. On-site payment at Skyline Lounge Grab&Go (Pick up Time: 19:30~22:00, Last Order: 21:30)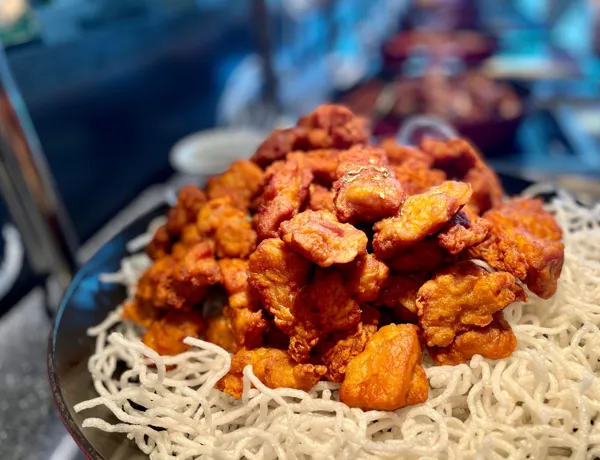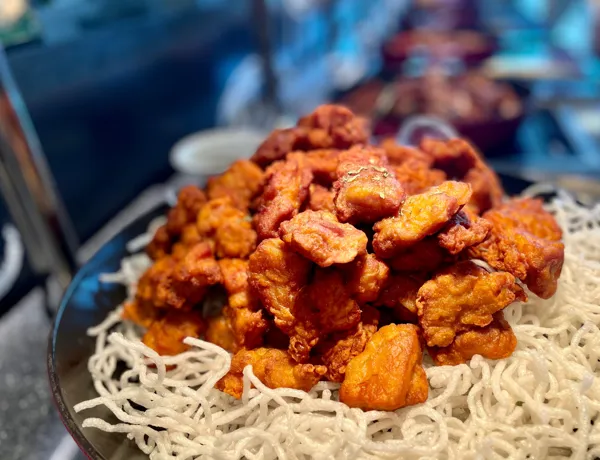 Skyline Lounge
Parents! who worked hard to look after children all day! How about a refreshing drink? Various tap beer, wine, and drinks are just ready for you. (11:00 ~22:00 (Last Order : 21:30)) Plus, dine with a view of the LEGO® skyline with scenes designed by the Resort's Master Model Builders.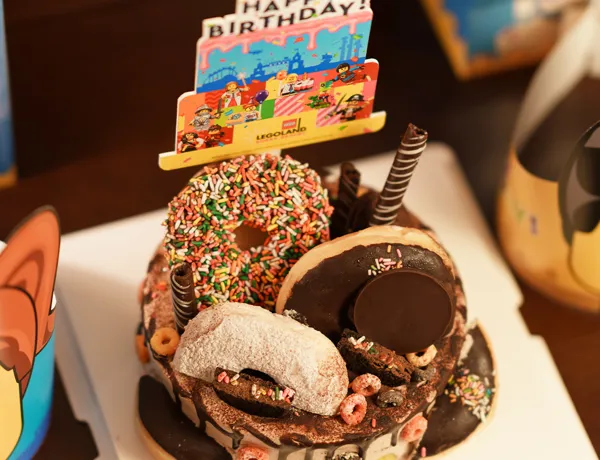 Birthday Party Prep
Do you want to celebrate your or your loved ones' birthday while staying at LEGOLAND® Hotel? Make happier moments by adding LEGOLAND® Birthday Decoration Option to your room!   * MUST BOOK PRIOR TO VISIT(3 DAYS, 4PM) ⭐️ Fully LEGO® themed rooms with daily breakfast at Bricks Restaurant (up to 5 staying guests; Park tickets not included) 🍩 Choco-holic Donut Cake 1EA (ready for pick up at Skyline Lounge, 2F) 🛍 Birthday Name Tag, Badge, Lanyard, Minifigure Paper Crown, Large Birthday Banner, Hand-Written Card 🎁 Additional surprise toy in Treasure Hunt (Agaband NICI Doll) 🎈 In-room Party Set (10 drinks, 3 Snacks)) ✔ Selling Period: 2022/12/5 ~  ✔ Stay Period: 2022/12/19~  💸 Price : ₩110,000 (VAT Included) 💡 Discount for Annual Pass Holders : ₩99,000 (VAT Included) ⭐To Register please fill out a FORM below or Call our Guest Experience 033-815-2300. ⭐MUST BOOK 3DAYS PRIOR TO VISIT