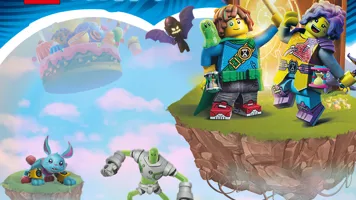 New LEGO® DREAMZzz™ TV Series
Exciting news from the LEGO Group is here. This launch brings with it a brand new TV series now available - take a sneak peek to see Mateo & Izzie embark on an epic adventure whilst they protect the dream world from their evil Nightmare King.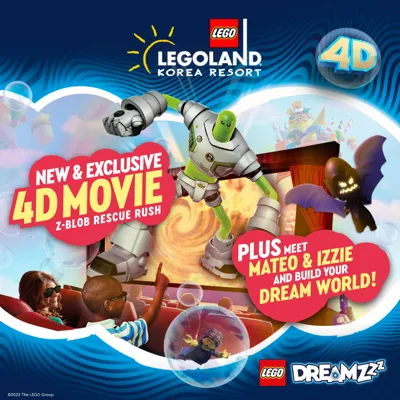 LEGO® DREAMZzz™ Summer​
Get Ready for a Dream Summer!
This August, a new LEGO® DREAMZzz™ adventure begins at LEGOLAND®!
Watch <Z-Blob Rescue Rush> LEGO® DREAMZzz™ 4D Movie, only screening at LEGOLAND®!
Create your own dream creatures, find 5 hidden creatures in the Park and unlock the secret code to receive special gifts! Enter a world of your wildest dreams!
---
| NEW & EXCLUSIVE! 
LEGO® DREAMZzz™ 4D Movie, <Z-Blob Rescue Rush>|
Join us on a thrilling 4D adventure where ordinary students transform into five brave 'Dream Chasers'. See if you can use the power of your imagination to rescue Z-Blob from the Nightmare King.
Join us on a dreamy adventure at LEGOLAND® Palace 4D Cinema!
| LEGO® DREAMZzz™ product trial chance! 8/5~8/26 Every weekend only |

Hands-on experience and games involving the new LEGO® DREAMZzz™ products will be available at the 'Big Shop' near the entrance and at the 'Studio Store' in the LEGO® CITY cluster. Don't miss out on this opportunity to see and play with LEGO DREAMZzz set yourself!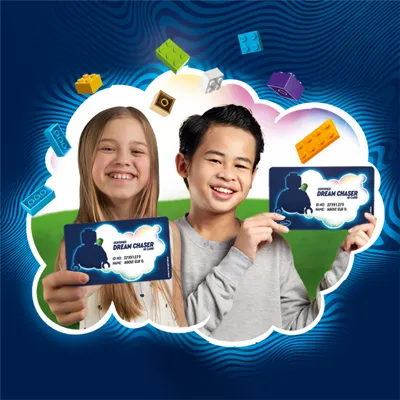 | Create Your Own Dream Creature! |
At LEGO® DREAMZzz™ summer event space in Brick Street near the Park entrance, you can build your own dream creature with LEGO® bricks. Place your creature on a cloud in the "portal", which will sends your creature back home to the Dream World. After exiting the "portal", you will become a proud dream chaser and be issued with a Dream Chaser license!
| Help the Dream Chasers! |
Now it's your turn. 5 dream creatures escaped from the LEGO® DREAMZzz™ world and hided at LEGOLAND®! Hunt for the creatures and crack a secret code to receive a special gift!
At the LEGO® DREAMZzz™ Summer Event Booth located at Brick Street, pick up a LEGO® DREAMZzz™ worksheet and tour the Park to find 5 hidden creatures. Each creature has an alphabet for the worksheet. Collect all letters, write down the correct answer and submit it to the Brick Street event booth to receive a special gift!
🌙 TICKETS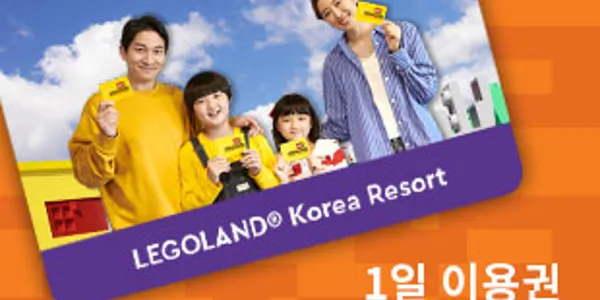 1 Day Admission Ticket (Dated)
Save by purchasing online (Front Gate: Adult ₩60,000, Child ₩ 50,000)
Ticket prices based on specific dates chosen at the time of purchase
Children 12 years old or younger MUST be accompanied by a guardian aged 16 years old or older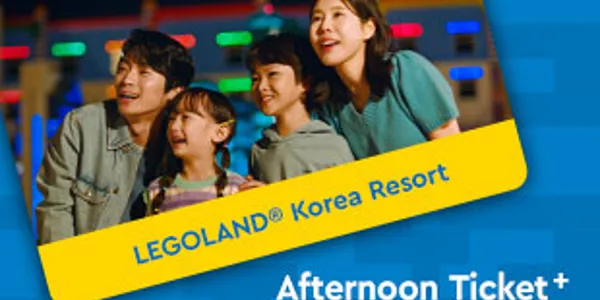 Afternoon Ticket+ (4/28~10/29)
Same price applies for both adults and kids
Guardians must accompany kids below the age of 10
As of the admission date, free admission for toddlers below 2 years old (24 months or younger) 
Parking is not included
Please present your digital ticket (e-ticket/barcode/QR code) at the entrance for admission 
Tickets ONLY Available on Fri, Sat, Sun & Public Holidays.
Standard + Gold + Platinum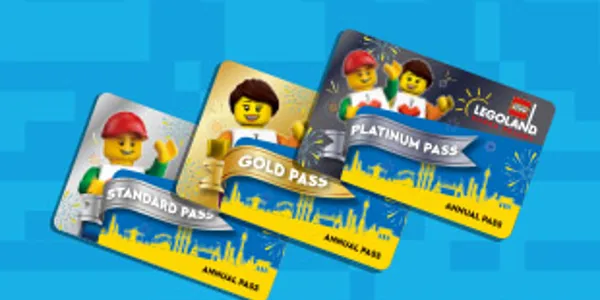 Standard + Gold + Platinum
Annual Pass
FInd out Best Annual Pass that suits your family trip style!