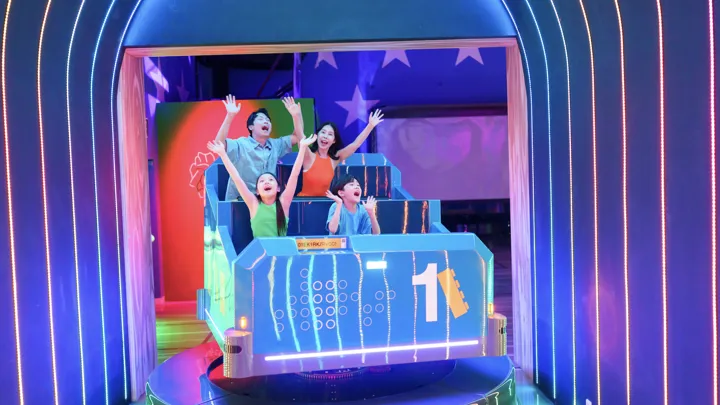 BRICK STREET
This is where the LEGOLAND® Korea Resort experience starts!
Guests pass under the iconic arch and the LEGOLAND hotel into a world that appears to be built of LEGO® bricks. First stop will be the LEGO® Factory Adventure Ride, a new ride to the LEGOLAND Parks and the first LEGOLAND Park in Asia, which will simulate the experience of being a LEGO® Minifigure, traveling through the manufacturing process, into a box, and into the hands of a child waiting to build.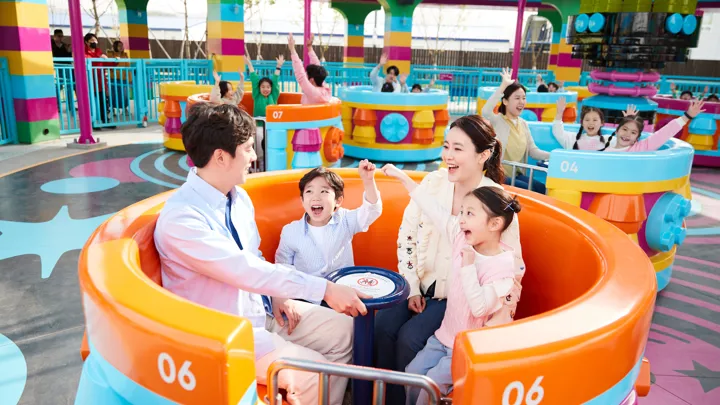 BRICKTOPIA
The land with no rules, where guests can build anything they can imagine. Here, guests can work with Master Model Builders to build and test their LEGO® creations, take a spin on the DJ's Dizzy Disco Spin ride, or jump on the Stepping Tones to trigger music to play from LEGO® instruments.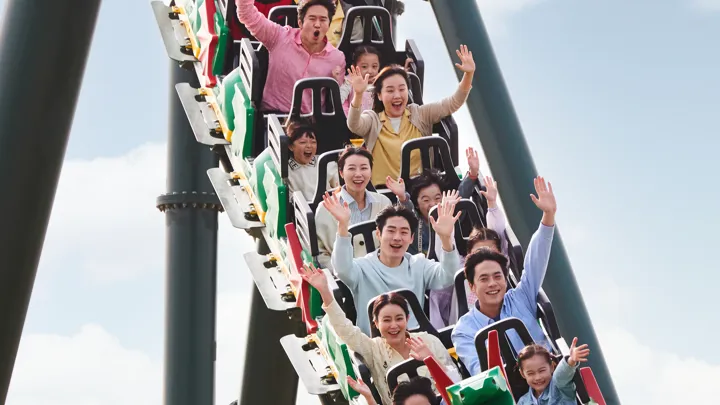 LEGO® CASTLE
Follow a quest through Merlin's Challenge, or conquer the exhilarating Dragon coaster through the King's castle! Younger knights and princesses can get in on the fun at The Royal Joust.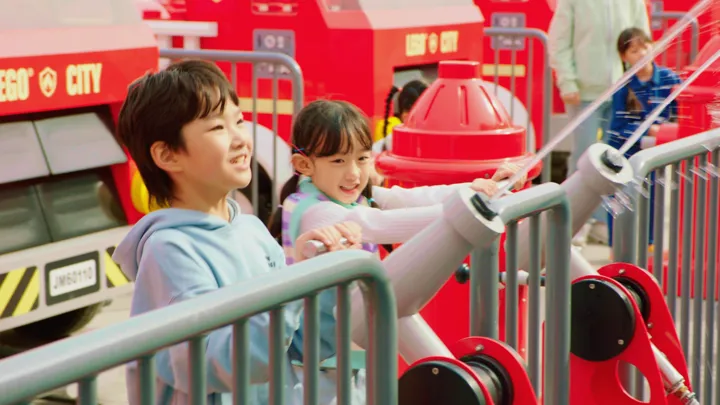 LEGO® CITY
A bustling metropolis of Minifigures, LEGO® City features Driving School, one of LEGOLAND® Park's most popular rides, a "real life" driving experience which allows kids aged between 5 and 12 to receive their official LEGOLAND® driver license. (*Junior Driving School is for kids aged 3-5.)
LEGO® NINJAGO® WORLD
In this land, aspiring ninjas can master the ancient art of Spinjitzu. Guests start in Training Camp, and progress to NINJAGO®: The Ride, where they can help defeat the Great Devourer using only their hands as weapons.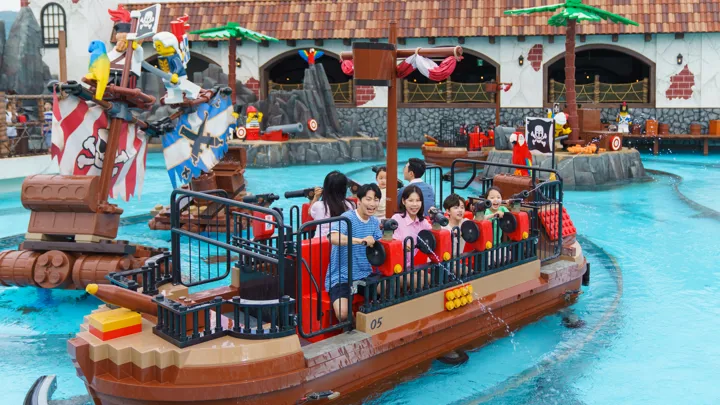 PIRATE SHORES
Avast, buccaneers! We Pirates have sailed to a lush tropical island, made camp in the jungle, and taken over the local town! Somewhere in their fortress, the navy's blue coat soldiers hold our treasure – help us reclaim it, and join in making merry mayhem all over the island!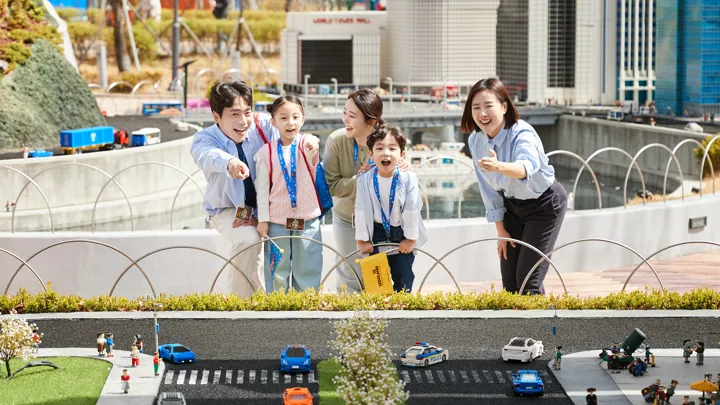 MINILAND
The heart of every LEGOLAND® theme park, Miniland contains a massive panorama of animated, interactive LEGO® built cities from across the country. LEGOLAND® Korea's Miniland will feature several LEGO® models never before seen at any LEGOLAND® Park.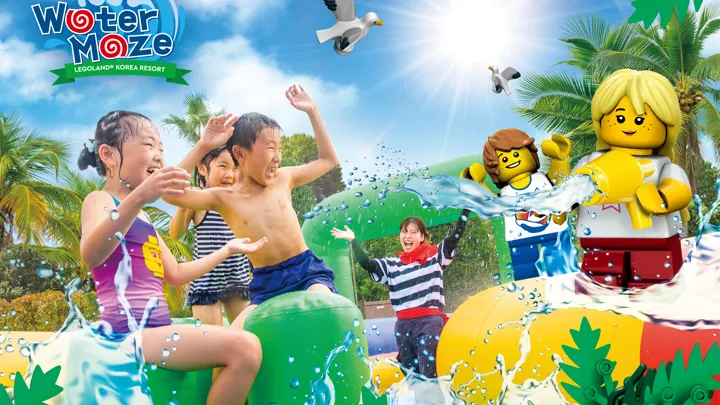 WATER MAZE
[Water Maze] Grand opening on July 14th, 2023! Make this summer more exciting and fun! There is a mini-pool for toddlers and a huge maze pool for children! Go through the maze and jump on the trampoline sky high!
*On-site reservation required on the day of Park admission.
- Maze Pool: Children taller than 95cm can use alone
- Mini Pool: Children under 95 cm tall must be accompanied by a guardian