Period : ANYTIME
Place: ANYWHERE @ LEGOLAND® Korea Resort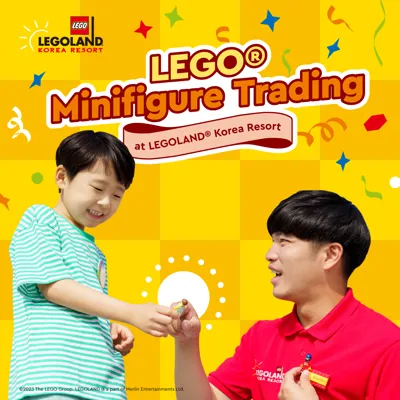 ---
WHAT IS LEGO® MINIFIGURE TRADING?
---
Trading your minifigures at LEGOLAND® Korea Resort!
Model Citizen's Brick Badge that you LOVED? You can trade it!
LEGO® Minifigure Trading is a fun and exciting way to exchange minifigures you no longer need in your collection for new ones.
It's very simple to swap your minifigures.
Keep an eye out for LEGOLAND® Korea Resort Model Citizen Brick Badges throughout the park.
If you like the minifigures that are on badges,
just say, "Trading minifigures!"
Bring a complete minifigure with you on your visit or purchase a new one at Retail Shop*.
* Only genuine and undamaged LEGO® Minifigures can be trade. 
* Retail Shop : Big Shop, Minifigure Market
---
HOW TO TRADE LEGO® MINIFIGURE
---
STEP 1.
Bring or Build a LEGO® Minifigure

Whether you bring one from home or buy one from our retail shops, you may trade any LEGO® Minifigure! However, they must be LEGO® Minifigures and traded in complete form, including head, torso, hands, and legs. That goes for LEGOLAND® Korea Resort Model Citizens, too! 
STEP 2.
Find the LEGO® Minifigure
you want to Trade for!
Trade a complete LEGO® Minifigure with any Model Citizen across the Resort or at a Guest Services.
STEP 3.
TRADE!
With your own LEGO® Minifigure in hand, you may ask a Model Citizen to trade! (Don't worry, they'll say yes!) 
They get your LEGO® Minifigure for their Brick Badge, and you get that new one you've had your eye on! 
And the best part?
You may trade again and again! 
🌙 Want to Trade your Minifigure? Then NOW Visit LEGOLAND®!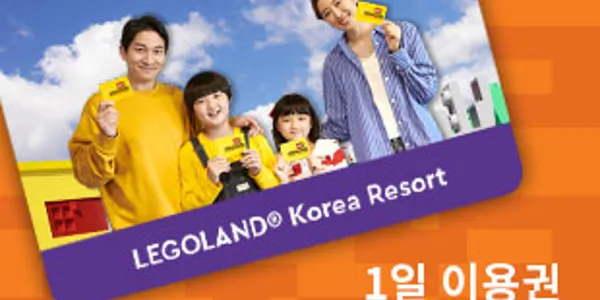 1 Day Admission Ticket (Dated)
Save by purchasing online (Front Gate: Adult ₩60,000, Child ₩ 50,000)
Ticket prices based on specific dates chosen at the time of purchase
Children 12 years old or younger MUST be accompanied by a guardian aged 16 years old or older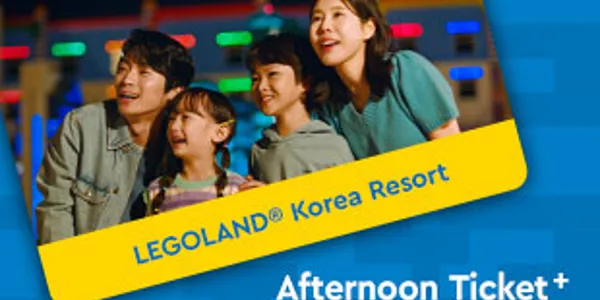 Afternoon Ticket+ (4/28~10/29)
Same price applies for both adults and kids
Guardians must accompany kids below the age of 10
As of the admission date, free admission for toddlers below 2 years old (24 months or younger) 
Parking is not included
Please present your digital ticket (e-ticket/barcode/QR code) at the entrance for admission 
Tickets ONLY Available on Fri, Sat, Sun & Public Holidays.
Standard + Gold + Platinum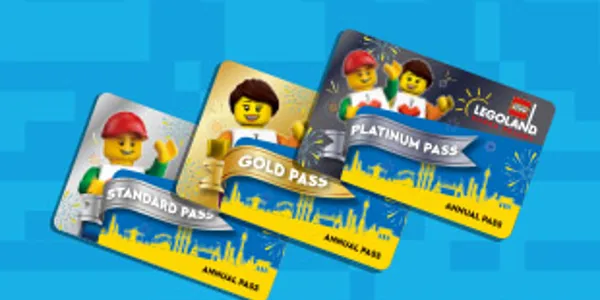 Standard + Gold + Platinum
Annual Pass
FInd out Best Annual Pass that suits your family trip style!